Lynne Williams, Ed.D. Candidate
Executive Director
Lynne M. Williams, Ed.D. Candidate, is the Executive Director of the Great Careers Groups (legal name is Philadelphia Area Great Careers Group), a volunteer-run 501(c)3 nonprofit organization that provides career education and networking connections for: 1) jobseekers in career transition, including veterans and 2) employed and self-employed for career management. In addition, Lynne is also the owner of Around the Clock Executive Helper, a writer of resumes and LinkedIn profiles. Lynne presents unique research-based workshops on LinkedIn, resumes, the Applicant Tracking System, the Art of Networking In-Person & Online, and other career-related, social media, and technology topics. She is currently working on writing her doctoral dissertation and is a contributing author to Find Your Fit: A Practical Guide to Landing the Job You Love along with the late Dick Bolles, the author of What Color is Your Parachute?. In addition, she writes a weekly career column in Vista.Today Montco.Today  Delco.Today Bucksco.Today and other publications with LinkedIn tips and more. Connect with her on LinkedIn at www.linkedin.com/in/lynnewilliams with a personalized message and visit the Great Careers Groupswebsite at https://greatcareers.org.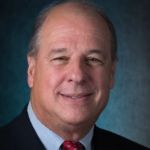 Sean Reynolds
Chairman | VP Information Technology
Innovative Information Technology and Retail leader with managerial and operational experience in enterprise wide retail stores. Demonstrates agile and creative skill sets to support floor and back office hardware / software systems. Exhibits strong communication, development and leadership skills. Highly effective project manager and consistently completes projects within deadlines and under budget. Regularly interfaced and collaborates with key stakeholders and senior management.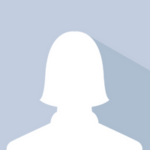 Could this be you?
VP Strategic Initiatives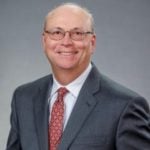 Mark J. Raschiatore, CPA, MBA
Treasurer | VP Finance
Mark J. Raschiatore is a certified public accountant with over 35 years' experience advising small and medium sized businesses and nonprofit organizations. He has worked with a diverse array of industries including professional services companies, manufacturing and construction, nonprofits, and workers compensation, and retirement plans. He excels at developing innovative financial strategies along with analytical skills and creative problem solving. Mark is a flexible and detail-oriented leader who manages change, utilizes a collaborative communication style and provides relevant trusted advocacy.
Mark is the founder of Raschiatore Consulting, which provides interim and fractional CFO services to small and medium sized businesses and nonprofit organizations.
Mark was a principal at Clifton Larson Allen, LLP, the 8th largest CPA firm in the United States where he led the Plymouth Meeting, PA office employee benefits audit practice. During his career, he issued more than 1500 audits and completed more than 4500 corporate partnership, individual, and nonprofit tax returns.
He earned his Masters of Business Administration and Bachelor of Science in Accounting from Villanova University.
Mark is also currently a member of the Finance Committee for Gwynedd Mercy Academy High School.
Steven Rosen, JD, MBA
Secretary | VP Program Development
Steven A. Rosen has a B.S. degree from the University of Pennsylvania. He holds an M.B.A. from Temple University focusing on International Business and a law degree from Villanova University.
Shortly after completing his Juris Doctor degree at Villanova, Steven became General Counsel for AAMCO Transmissions, a franchise company.
Afterwards, Steven worked as general counsel for Safeguard, a New York Stock Exchange company, doing mergers and acquisitions. He later was promoted to President and Chief Operation Officer of a division of Safeguard Business Systems. When Safeguard Business Systems was sold, he started his own businesses.
Steven is a founding partner and Chairman Emeritus of FranNet, an international franchise consulting firm. He has a current license to practice law in Pennsylvania. He is also President of Sunbelt of Pennsylvania and on the Board of Directors of both profit and non-profit organizations.
For 30 years Steven has worked with companies and individuals who are interested in starting a franchise business or selling or buying a Main Street or Middle Market business. FranNet works with more than 100 of the top franchises and Steven assists potential franchisees to select, investigate and finance the startup of a business which is right for them. He works with accountants, other attorneys, financial planners, and a variety of lenders who assist in completing the transactions.
As past President of the Pennsylvania Business Brokers Association, Steven has shown leadership in his field. Steven is a member of the following organizations: American Bar Association, Pennsylvania Bar Association, International Business Brokers Association, International Franchise Association, Pennsylvania Business Brokers Association and M&A Source.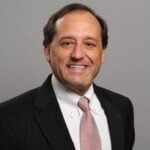 Scott Stevenson, MPA
VP Human Resources
Scott is a senior-level talent acquisition leader with extensive experience encompassing recruiting, talent management, recruitment strategy, operations, process improvements, and transformation experience. He is an SME at developing infrastructure designed to drive nationwide recruitment initiatives for high volume, corporate, and shared services roles enterprise-wide. Scott has a proven ability to build top-grade high-performance talent acquisition teams and has established robust in-house sourcing teams to support pipeline and lead generation. He focuses on driving a proactive model on the hiring manager and candidate experience that aligns with corporate goals and objectives. He has led talent acquisitions teams at LPL Financial, Bank of America Merchant Services, Fresenius Medical Care, and ETRADE Financial. Scott also serves as a Board Member for Talent Acquisition Leaders Keynote (TALK) Charlotte, NC chapter, and serves as a volunteer for the Mooresville Christian Mission NetworX program.
Scott received a Bachelor of Arts in Business Administration from ELON University and a Masters of Public Administration and Human Resources from Georgia State University. Scott currently resides in Charlotte, NC.
Ken Blakeman, MBA
VP Marketing
Ken is a Marketing and Business Development executive focused on building and promoting brands in the Food, Retail, and Higher Education verticals. Ken was a founding member of one of the world's top-ranking Executive MBA programs: the TRIUM Global EMBA (a consortium of NYU Stern School of Business, the Hautes Études Commerciales (HEC) Paris, and the London School of Economics), where he helped build a new brand and a groundbreaking distance-learning Higher Education model. At Macy's Department store, Ken spearheaded global B2B partnership marketing efforts, launching several joint-ventures between Macy's and department stores in Australia, Chile, Japan, and Spain. For the past decade, Ken developed both B2C and B2B marketing strategies for Genji Sushi, a Japanese fast-casual dining chain (purchased by private equity giant Permira), expanding their territory from 80 to 180 locations worldwide by partnering with Whole Foods Market, Amazon, Target and Albertsons/Safeway, amongst others. He also launched three additional healthy food concepts, which grew from 0 to 30 locations in three years. Ken speaks five languages, has lived in five countries, and has traveled to more than 30. With a passion for healthy living, pure ingredients, and sustainability, Ken enjoys working with mission-driven organizations dedicated to improving the triple bottom line as they expand their market share.
Kathleen H. Dooley, Esq.
VP Membership
Kathleen Dooley enjoyed a decades-long career as a partner litigating complex commercial cases with national and international law firms in New Jersey and then North Carolina before transitioning to an in-house position as General Counsel with a tech startup. She is passionate about paying it forward and mentoring. Kathleen joined the Board of the Great Careers Groupsupon its merger with BENG, where she also served on the Board of Directors, and now serves as VP Member Services. 
Kathleen received her BA and JD degrees from Seton Hall University. She also received an Advanced Leadership Certificate from the Kellogg School of Management and a Healthcare Compliance Certificate from Seton Hall University.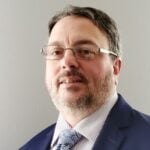 Thomas Nestor
VP Operations
Thomas E. Nestor is an experienced Information technology professional. He excels at delivering high-quality results for the business, bringing significant improvements in an organization's Information Technology eco-systems. He has a strong background in Team management, IT consulting, and Applications development. This background includes upgrades, enhancements, and systems integrations. Throughout his career, he has interacted with key stakeholders at all levels of national and international organizations. In his role as a consultant, he was involved in projects involving over 20 different companies.
The positive attitude and team-first mentality that he brings to every endeavor have helped him successfully manage and support the people, projects, and processes needed to deliver many complex systems enhancements. These include roles across multiple industry verticals such as Public Sector, Healthcare, Government, Higher Education, DOE, and Financials. He is skilled in many areas such as Application Support, Application Development, Engagement Management, PeopleSoft Consultant, Systems and Data Integration, Data Governance, and Business Process Improvements.
Tom earned his Master of Science degree in Information Science from Penn State University and his Bachelor of Arts degree in Financial Management from Immaculata University. Tom also has experience giving back to his community through his past roles as the president of the children's youth organization and his participation with "Meals on Wheels" of Chester County. He has also participated in numerous charity drives and events.
Jo Colontonio, MBA, PCC, CPC
VP Learning & Development
Jo Colontonio is the CEO of Ignite Business Partners, a consulting, coaching, and training company. It is known for disrupting the status quo to grow high-energy organizations with extraordinary people, vibrant cultures, enlightened leadership, and cutting-edge business strategies proven to get big results: empowered leaders, engaged employees, and increased profits. Her solution-focused and results-driven approach is fueled by cutting-edge business strategies, building executive presence and emotional intelligence, closing skill gaps, and positively influencing mental fitness. These are essential to business growth, leading with impact, influence, and outperforming the competition. She's passionate about sharing her insights and with individuals and organizations all over the world.
In addition to over two decades of business experience, Jo holds dual degrees in Economics and Business, an MBA in Marketing, and post-graduate certifications in Change Management, Team Performance, and Leadership Development. 
She is an Award-Winning Executive Business Coach, Certified Professional Coach with the International Coach Federation, and Founder of the Ignite Excellence in Coaching Academy, an ICF accredited coach certification program that is the gold standard in the industry. 
You can learn more about Jo Colontonio and Ignite Business Partners here: https://ignitebusinesspartners.com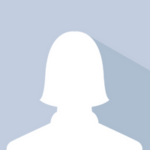 Could this be you?
VP Communications